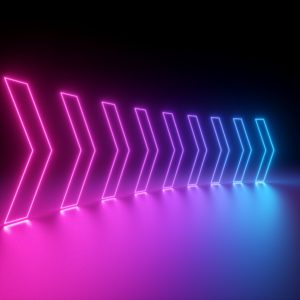 Just how important is effective outdoor business signage? Consider these statistics according to separate research studies by FedEx Office and the University of Cincinnati:
76% of customers have entered a store entirely because of its signage.

75% of people have referred a business to a family member or friend based exclusively on the signage.

60% of businesses that upgraded or replaced their outdoor signage experienced an average 10 percent increase in customers, sales, and profits.
Of course, not all outdoor business signs are created equal. Some are captivating, compelling, engaging, and impressive — while others are bland, unnoticeable, and forgettable. Obviously, you want to ensure that your business's signage stands out vs. gets lost in the crowd. To make that happen, here are four key tips to consider:
Apply the "KISS" Principle
No, the KISS Principle has nothing to do with the rock group that wants to (and often does) rock and roll all night and party every day. Rather, it's an acronym for: keep it simple, stupid. In other words, keep your outdoor business sign messaging precise and to the point. You want customers — either in vehicles or walking past — to get all of the core information they need within a few seconds.
Pay Attention to Sight-lines
Many businesses have great outdoor business signs that are obstructed by buildings, overpasses, trees, and sometimes even by their competitor's signage! To avoid this problem, it's very important to pay attention to sight-lines. For example, if the goal is to have your business sign be seen by cars on the freeway, then it must be properly sized, and installed at a suitable location and height.
Don't be Afraid to Combine Graphics with Text
Some outdoor business signs should be primarily text-based, such as directional signs that tell customers where to go (e.g. parking lot, shipping, and receiving, etc.). However, for most other kinds of signs, don't be afraid to combine graphics — such as your logo — with text, in order to make an impressive and memorable impact. And speaking of text: typography is very important! Choose the style that aligns with your brand vs. something generic and boring.
Illuminate to Impress
If your business needs a highly conspicuous nighttime sign presence — or if you simply want to attract even more attention and make your brand "top of mind" with current and future customers — then add illumination. There are many options available, including illuminated channel letters, LED messaging centers, or using LED floodlights, (which is very effective for making low-to-the-ground signage such as monument signs visible at all times).
Learn More
To learn more how outdoor business signs will help your business stand out and get noticed, contact the Landmark Sign team today. Your consultation with us is free, and there is never any risk, pressure, or obligation. We are the sign company that the experts trust and recommend!